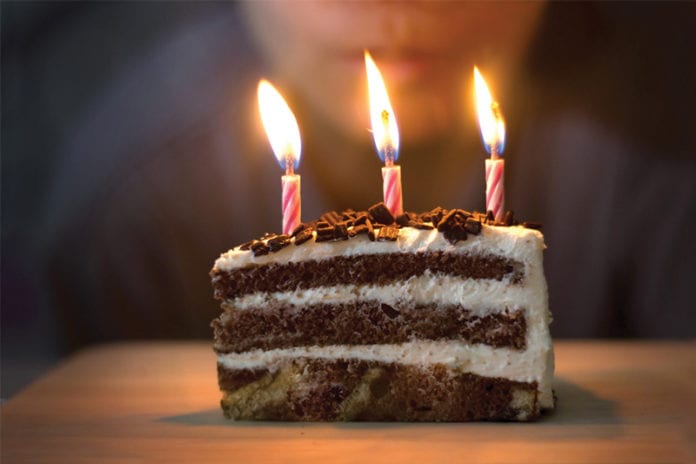 When Hurricane Irma separated a hospitalized toddler from her family on her birthday, the nurses and child life specialists at Johns Hopkins All Children's Hospital in St. Petersburg, Florida made sure to throw her a special party.
Willow Stine was diagnosed with leukemia on Sep. 8, just two days before her third birthday and the date Irma was scheduled to hit Florida, CNN reports. While she and her mom, Jennifer, stayed at the hospital to prepare for Willow's chemotherapy, the rest of her family and friends had to evacuate or remain at home to ride out the storm.
As a result, no one was able to make the long drive to the hospital to celebrate the toddler's birthday on Sunday, and Jennifer had no access to gifts, cake or decorations. "I was like, I don't know how much more I can take," the mom told CNN. "My baby's turning 3 and has cancer and on top of that my 4-year old daughter and husband are an hour and a half away in a hurricane. I'm just trying to process all this."
After learning it was Willow's birthday, the nurses and child life specialists decided to step up and organize a party for her with the resources and supplies they had at the hospital.
"The gifts are donated to the child life department throughout the year, so the team picked out gifts for her. They found out she loved 'Frozen,' so those were the types of gifts they picked out," explained the public relations manager for the hospital, Danielle Caci.
She said the department also has decorations on hand for celebrations and typically make special banners signed by the nurses in the child's unit. "The cakes are made by local grocery stores and saved in the freezer in our cafeteria for patient birthdays when needed," she added.
"I always wanted this," Willow said excitedly as she opened her presents, which included a Queen Elsa doll, Play-Doh and more.
"When everyone walked in and Willow began opening gifts, the look on her mom's face was priceless. They have had some of the worst moments of their life in that past 72 hours, so the fact they were able to take a break from focusing on her diagnosis brought so much emotion to her family."
Caci added, "It was an honor to celebrate Willow and provide some joy to this family."
Makes you proud to be a nurse when you watch the video and see sweet Willow's joy. What do you think? Share your thoughts in the comments section below.