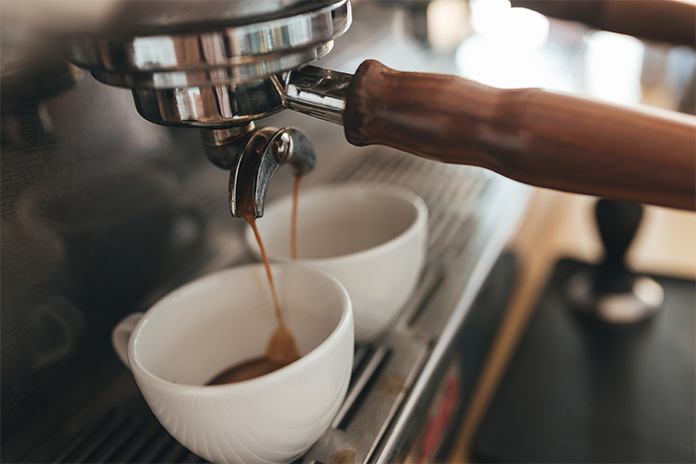 Updated 5/13
As a way of thanking Healthcare Workers and First Responders working along the front lines to help with the COVID-19 outbreak, many businesses are offering free offers and discounts. Below is a list of current offers. Check back regularly to see new additions and share any deals/discounts you find in our comments section below!
Qatar Airways- Qatar Airways is giving away 100,000 flights to health care workers. Health care professionals are eligible for up to two complimentary round trip Economy Class tickets to a destination within the airline's network for themselves and a companion. Health care workers must fill out a form online by 4:59 p.m. ET on May 18 to apply for promo codes and "a limited number of promo codes will be distributed by country daily."
AAA Roadside Assistance – AAA is currently offering free roadside assistance to our heroes on the frontlines of the fight against COVID-19. This includes towing*, tire, fuel delivery, battery, and lock-out service. First responders and healthcare workers, regardless if you are a AAA Member or not, are eligible for this free service. Please present identification (such as company ID or local travel approval document) as proof that you work for an essential service. Click here for more information.  Click here for more information.
AirBNB- Housing 100,000 Front Line Responders in areas hardest hit! – Click Here for Details! 
BJ's Wholesale Club- All First Responders and Health Care workers can receive 4-month membership for FREE! Go to the customer service desk and show them your badge and ID to claim yours! Click here for more details!
Bojangles- To show their appreciation, Healthcare workers, first responders, and law enforcement can get a free Ice Tea! No purchase is necessary! Click here for all the details!
Checkers & Rally's- Uniformed medical workers and first responders can enjoy a free small combo at any of their 250 restaurants! Click here for all the details!
CitiBikes- FREE 30 Day Citi Bike Membership for workers on the front lines including Healthcare Providers, First Responders and more. Click Here for all the details! 
Crocs- FREE Crocs for Health Care Workers, New Giveaways every day! – Click Here for all the details! 
Cumberland Farms- You can enjoy a free coffee, any size, when you visit Cumberland Farms! All you have to do it tell them you are a health care worker! One per person per visit.  More details here!
Free Hooks for Masks- Medical friends can get free hooks for masks to make them more comfortable to wear all day long. These are made of acrylic and very easy to sanitize as well as durable to last a long time. Please fill out this form to request any you may need for you and/or co-workers. "No cost to you at all. Any donations made for them will be used to purchase additional material to cut more. We have a long road ahead of us, and I appreciate each of you more than you know!"
Headspace- To help support health care professionals, Headspace is offering mindfulness content—from meditations to sleep and movement content—to listen to at any time for free. Sign up today.
IHOP- Get 20% off your entire check if you're a medical, law enforcement, military and firefighter professional. Just mention this offer when you call in your order to IHOP.  Then, show your Official ID when you pick up your order.
Liquid I.V. - Just answer a few questions and they will send you some free Liquid I.V. no shipping cost, no fees!! Click Here for all the details!
Mazda- Mazda has said they will provide free standard oil changes and car-cleaning services for U.S. healthcare workers at participating Mazda dealerships nationwide. This program, which begins on April 16, is not limited to Mazda owners and is available for most makes and models from other manufacturers. Click here for all the details!
The Melt- Free Meals for Medical Staff at Select Locations including San Francisco, Downtown LA, Irvine, and La Jolla. – Click Here for all the details! 
Milos Tea- Milo's is offering a FREE gallon of any Milo's beverage! Click here for the details!
Rothy's shoes- Rothy's is opening up their existing school teacher discount program to include first responders and medical professionals like doctors, nurses or hospital staff. They are expanding the number of 20% off codes from two to four and also offering a one-time 50% off code* as a way of saying thanks. Make sure to verify for their new special offer before May 31 to participate. Click here for more information.
Spin Scooters- Spin is providing free 30-minute rides and free helmets to frontline workers in participating cities! You will need to follow the instructions to unlock your code! Click here to unlock your code!
Starbucks- FREE Tall Brewed Coffee Hot or Iced for Front Line Responders – Click Here for all the details! 
Steak 'n Shake- Essential Workers including Doctors, Nurses, Cashiers, Flight Attendants, and Grocery Store Clerks can get 20% off any Steakburger and or Fries with any form of ID or Name Tag. – Click Here for all the details! 
Sweetgreen- Donating Fresh Salads and Bowls to Hospitals in the Cities around their stores including DC, Philadelphia, Boston, NYC, San Francisco, LA, Chicago, and Houston. – Click Here for Details!
Taco Bell- Taco Bell has turned its Taco Trucks, which are food truck versions of the QSR, into mobile commissary kitchens that bring food to frontline workers. "While most of our restaurants are operating only through the drive-thru, this leaves some truck and ambulance drivers unable to quickly order from us," company CEO Mark King said in a letter. He added that the chain is working with its franchisees to make this service available "where possible."
The North Face- Health care workers in the United States get a 50% discount. This can be used for the purchase of non-sale items on thenorthface.com and at The North Face–owned retail stores in the United States. Health care workers can also get a 10% discount on non-clearance items at our outlet stores in the United States. Learn more here. Runs April 14, 2020, to December 31, 2020
Tide Cleaners- Effective March 30th Tide Cleaners and the Tide brand are mobilizing Tide Loads of Hope powered by Tide Cleaners to provide free laundry and dry cleaning to the immediate Family of Front Line Responders Medical (Paramedics, Doctors, Nurses, Hospital and Medical Staff, Medical Researchers), Police Officers, Fire Fighters. Click HERE for all the details!
Thorntons- Healthcare workers and first responders can get a free small coffee, cappuccino, or fountain drink! Just mention the promotion and show valid ID to redeem! Click HERE to learn more!
Tropical Smoothie Cafe- The chain is aiming to give away 1,000,000 free smoothies in May, and all you have to do to claim yours is enter your email address at Tropical Smoothie Cafe's site.
Verizon- Starting April 23, for new or existing Verizon customers, Verizon will expand wireless unlimited pricing to nurses and teachers. Both join active-duty military, veterans and people who work as first responders who already enjoying this pricing. Wireless unlimited plans will be as low as $30/mo per line for four lines, and Fios 200Mbps internet as low as $34.99/mo. Since the start of the COVID-19 crisis, Verizon has committed $45 million in contributions and donations to non-profits directed at serving students, health care workers, first responders and small businesses.