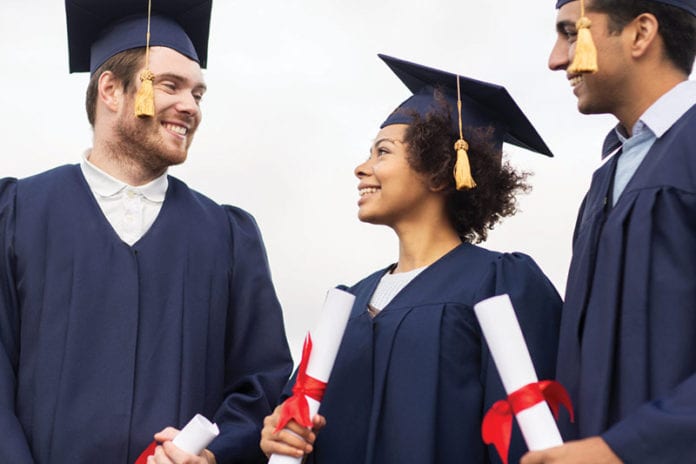 AffordableSchools.net, a college rankings site centering on unique and affordable academic programs, released its list of the 25 Most Affordable Master's of Nurse Anesthesia Degrees.
The top three schools on this AffordableSchools.net's rankings list are: (1) Otterbein University (Westerville, Ohio); (2) Saint Mary's University of Minnesota (Winona, Minnesota); (3) Newman University (Wichita, Kansas). The complete list of all 25 U.S. colleges and universities, in alphabetical order, comprises:
* Arkansas State University (Jonesboro, Arkansas)
* Barnes-Jewish College Goldfarb School of Nursing (Saint Louis, Missouri)
* Barry University (Miami, Florida)
* Bradley University (Peoria, Illinois)
* Central Connecticut State University (New Britain, Connecticut)
* Clarkson College (Omaha, Nebraska)
* Gannon University (Erie, Pennsylvania)
* Lourdes University (Sylvania, Ohio)
* Mount Marty College (Yankton, South Dakota)
* National University (La Jolla, California)
* Newman University (Wichita, Kansas)
* Northeastern University (Boston, Massachusetts)
* Oregon Health & Science University (Portland, Oregon)
* Otterbein University (Westerville, Ohio)
* Saint Mary's University of Minnesota (Winona, Minnesota)
* Saint Vincent College (Latrobe, Pennsylvania)
* Samford University (Birmingham, Alabama)
* Texas Wesleyan University (Fort Worth, Texas)
* University of Alabama at Birmingham (Birmingham, Alabama)
* University of Michigan-Flint (Flint, Michigan)
* University of North Dakota (Grand Forks, North Dakota)
* University of Scranton (Scranton, Pennsylvania)
* Villanova University (Villanova, Pennsylvania)
* Webster University (Saint Louis, Missouri)
* Westminster College (Salt Lake City, Utah)
"There is currently a shortage of qualified nurse anesthetists, and it is an occupation which is expected to undergo significant job growth between 2014 and 2024," said lead researcher Raj Dash. "The role is intense but rewarding, including in terms of being one of the highest paying nursing specializations.
"It is also undergoing change in terms of required credentials. Currently to qualify for the CRNA (Certified Registered Nurse Anesthetist) professional certification exam, RNs must successfully complete an MS Nursing (MSN) degree in anesthesia or equivalent. However, by 2025, the requirement will increase to a doctoral level degree such as a Doctor of Nursing Practice (DNP) with specialization in Nurse Anesthesia or equivalent.
"For Registered Nurses with an interest in an CRNA career, this is a good time to start a qualifying master's program, which will be a valuable educational basis to later complete a doctoral program as 2025 approaches. This college rankings list for masters degrees in nurse anesthesia is a good place to start to find the most affordable programs. The article comes with a brief analysis of candidate colleges and discovery features such as an interactive graduate tuition histogram and a circular comparison chart that makes it easy to compare all 25 colleges."
Rankings for this list were compiled with data from NCES (National Center for Education Statistics), a bureau of the Dept. of Education (http://nces.ed.gov/). We queried for graduate institutions that grant degrees in Nurse Anesthesia or Anesthesiology degrees, filtered out colleges that are based in U.S. protectorate nations, sorted by increasing out-of-state tuition, and finally manually filtered out doctoral-level programs, resulting in selecting the 25 most affordable master's programs in anesthesia. Similar topical rankings will be published at AffordableSchools (http://www.affordableschools.net) -- an independent college search and rankings site with a focus on affordable colleges and programs -- on a regular basis.