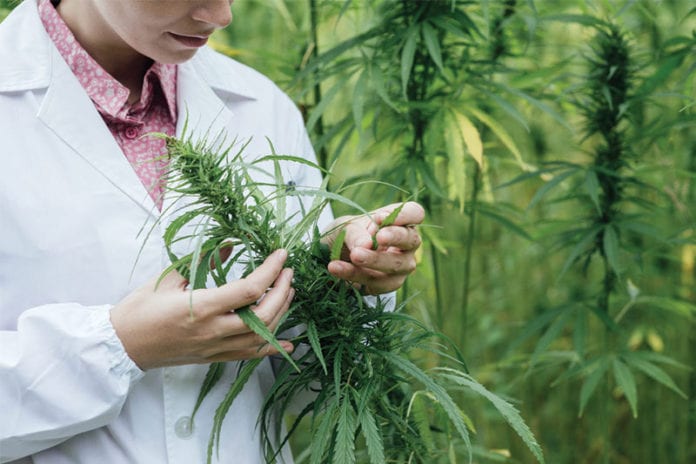 Since the beginning of the last century, the use of marijuana in the United States has been a legal taboo, no matter what the reason. This has changed dramatically at the beginning of this century, as more and more states are passing legislation allowing its use in controlled circumstances. As a nurse, you should familiarize yourself with those laws as they apply to the state where you practice specifically, but there are a few general facts that we should all make ourselves aware of.
Marijuana for Pain Management
One of the largest benefits found by researchers for the use of marijuana medically is with pain management. The cannabinoids found inside of the plant have been shown to alleviate chronic pain that comes with illnesses like:
Certain forms of cancer
Diabetes
HIV and/or AIDS
Fibromyalgia
Arthritis
Multiple Sclerosis
Researchers who advocate for the use of medical marijuana as a pain reliever cite the addictive qualities of pharmaceuticals versus cannabis. It is no secret that a patient can become addicted to pain relief medications when taken for an extended period of time, even simple ones such as Tylenol. This tendency is not as prevalent when marijuana is used to alleviate pain.
Research also suggests that the natural chemicals found in marijuana are helpful in alleviating the symptoms associated with some diseases, like gastrointestinal disorders and sleep apnea. For individuals who live with these chronic conditions, having access to the drug has proven to be invaluable for increasing their quality of life.
If you happen to be a nurse in one of the states that have allowed for medicinal marijuana, you should understand that it is not offered as a prescription. Your patient is not going to be able to stop by their local pharmacy on their way home and legally pick up a bag of pot. It is authorized by a physician or APRN, but not prescribed – a legal distinction that nurses should be aware of. Patients are given a special authorization card which allows them to buy the drug from a dispensary. Having this card prevents them from problems with law enforcement in those states where recreational marijuana use is still prohibited.
Nurses and Support for Therapeutic Marijuana Use
Medicinal marijuana may seem like a new political topic, yet the American Nurses Association (ANA) has been in support of its use since 2008. Their House of Delegates also provides support for a nurse's ethical obligation to advocate for a patient's right to use cannabis as a means of therapy.
How is Medical Marijuana Ingested?
Patients using marijuana as a part of their medical treatment plan will most often smoke the substance, or inhale the smoke it gives off. It may also be vaporized, where the active ingredients are released but no smoke is formed. Less common is to take the drug as a liquid extract or eat it by adding it to candy, cookies or brownies when cooking. The method of ingestion has little effect on how the body reacts to the chemicals, and is usually based on a personal preference for the patient.
Marijuana and Addiction
Physical addiction to marijuana is rare and most often seen in individuals who use the substance consistently over a long period of time. Most of the symptoms associated with smoking or inhaling the drug, such as short term memory loss, disappear once the effects of the drug wears off.
For those patients that have developed an addiction to marijuana, you might note withdrawal symptoms when it is not made readily available. These symptoms include irritability, insomnia, poor appetite, anxiety, depression, agitation, cravings and mood swings. If you suspect a patient is experiencing one or more of these symptoms as a result of their medically authorized marijuana use, bring it to the attention of their primary care physician immediately.
Whatever your personal beliefs and feelings are regarding the use of marijuana, as a nurse, you should be able to recognize its benefit as a natural drug. Cannabis has been used for hundreds of years to treat dozens of ailments. Now we have the opportunity to improve the quality of life for thousands of patients who suffer daily from the symptoms of chronic illness.
What do you think? Share your thoughts in the comments section below.
---
This article was republished with permission from SCRUBS Magazine.