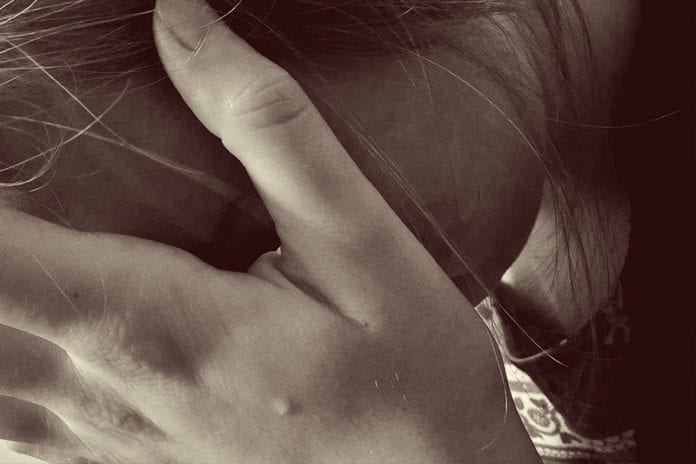 So it's officially been 4 months since I started my job as an ACNP in Cardiology. I would be lying if I said I wasn't full of anxiety every shift, and additionally if the transition was easy.
It is not.
I had 3 months of orientation and during this time I worked directly with an experienced NP who was honestly very welcoming and warm and knowledgeable. She really helped ease my initial "omg I'm starting a new job" worries. During this time I worked day shift and then 3 weeks of nights and took care of a steadily increasing patient load as my comfort and workflow grew. I shadowed her and familiarized myself with the service and the procedures, the medications and the physicians, their practices and preferences, and the patient population. But that wasn't the most difficult aspect.
The fact that I was literally brand spanking new and hadn't been the new person in over 10+ years was really difficult. It left me very vulnerable, very nervous, very humble. I forgot what that felt like because I had been the senior nurse for quite some time, but now I was the brand new NP.
Cue : complete breakdown (outside the hospital of course) ?
I guess at this point I realized that everyone has a first day, a first job, a first week, month, year. I will certainly have a bad patient, a bad decision, and a bad shift. That's inevitable. But that's part of life. It's how we handle these moments that makes us strong. One thing that kept me sane during my orientation was the "up to date" app. All the latest and greatest evidence based information and protocols and practice guidelines.
You can download that here: ?
UpToDate by UpToDate, Inc. – https://appsto.re/us/bWh7t.i
I use this for everything. It's always best practice to investigate and research what you're treating and for new grads this is a must.
So now time finally came for me to be out on my own and I just knew that I wasn't all the way ready for it. I wanted more learning time. Buuut that's not possible.
As nights went on I was always so thankful when all of my patients were alive and well (or remotely well) by the end of my shift. I realized quickly that you depend heavily on the supportive staff around you. The nurses were and are my eyes and ears and I am so thankful for the work that is done by them every shift. The experienced NP's also have given me support with my medical decision making and approaches and it's something that I have become so grateful for.
But then then came the shifts where I was managing the care of 16, 17, 18 patients. And I cannot even begin to tell you the amount of ANXIETY and FEAR I had.
I consider myself a strong and focused person, but holy h*ll- managing the care for 17 cardiology patients – fresh post cath, TAVR post op day 3, STEMI, Rapid AFIB, post ablation, Heart Failure on Milrinone……. Add onto that the ER admits.
Cue epic WTF moment.
Why is this ok? Why is this allowed? Why is this OKAYYY!!??
There's an interesting facet of healthcare in today's age that resonates with all of us; staffing issues. We have all been there done that when it comes to this, and I'm sure just the thought of it makes you give epic side eye. ?
I had experienced this in great proportion as a nurse over the last 12 years, but it also hit me hard as a nurse practitioner. When did our healthcare system become so overwhelmed with patient satisfaction and Press Ganey and pain scales that we completely let SAFE STAFFING RATIOS fall by the wayside?
I know this all sounds like a rant, and that it may be, but we get so burnt out on this as healthcare providers.
Isn't healthcare founded in patient safety and outcomes ?
Isn't it supposed to assure the patient gets the care they need in a timely and efficient manner?
How am I supposed to be thorough and safe when I have 17 patients?
How are the nurses supposed to provide safe and efficient and timely care when they've got 9 patients and each patient care technician has half the floor?
Now, I am certainly not bashing my hospital or calling out any major administrative breakdown. In fact, this has nothing to do with my hospital- this is a nationwide issue. Of pandemic proportion. So before anyone gets all in a huff about "you're speaking negative about your hospital!!" – stop.
I love my hospital, and all the providers therein. But I want to bring some light to what it's like being the new NP on the unit with massive patient loads. It's hard, and it's scary.
If you're the new one on the unit, take a moment to reflect on how you've progressed, how you've learned your new role, and who and what processed helped you get there. As for the staffing issues, I certainly cannot fix this alone, and the only way we will is to band together and unite in one solidified voice.
In summation, I've grown a lot in my short span as an NP, and I look forward to the growth that is ahead, but it has had its moments.
Let's all make sure we support new staff, no matter the role.
We all have to start somewhere.
This is more of a venting and reflection, and I encourage everyone to ask questions and leave comments.
KD
Katie Duke is an emergency room nurse, Board Certified Acute Care Nurse Practitioner, marathoner, editorial contributor, healthcare media consultant, public speaker, mentor, and social media influencer. Duke has been featured on 2 seasons of NY MED on ABC, and 2 seasons of NY ER on the Oprah Winfrey Network, TLC, and Discovery Life Channels. She is a frequent contributor to television and news media, and has been a regular guest on Fox News, The Doctors Talk Show, and the Dr Oz Show. Impressively, she is the very first Nurse to ever receive a column in Emergency Physicians Monthly Magazine, the number one publication within emergency medicine. Duke has been a Nurse for over 12 years and recently completed her Masters of Science Degree from prestigious Columbia University in the City of New York. There are many Doctors in the media: Gupta, Oz, Besser, Phil; yet we have no nationally known Nurse. Katie Duke will not only be that Nurse, but also the woman to follow for lifestyle enthusiasts throughout the nation, and most importantly, the people.