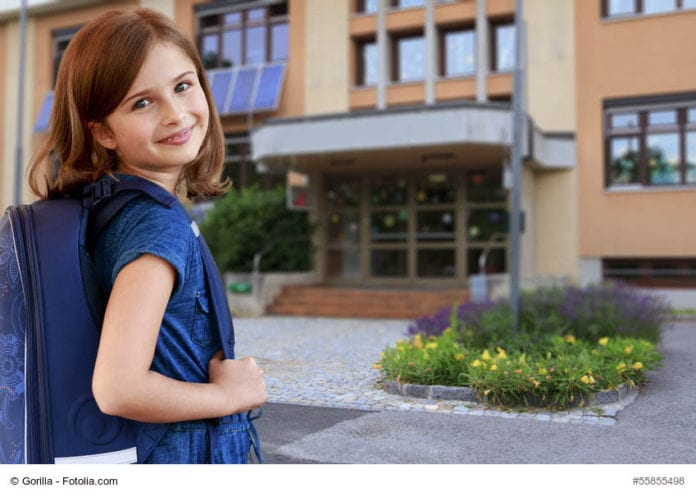 It's that time of year again – back to school. Parents know the hustle of school schedules, afterschool activities and the dinner rush all too well, so getting started off on the right foot to set the tone for the rest of the year is important.
Prepare your kids for super moments during the school year and beyond with these tips.
Fill 'er up: Studies have found that more than half of children and teenagers in the United States might not be properly hydrated. In fact, boys surveyed were 76 percent more likely to be inadequately hydrated than girls, according to a study published in the American Journal of Public Health. Keeping kids hydrated helps them focus more, maintain a better schedule and improves their health. Sending them to school with a filtered water bottle and having a pitcher at home will help promote positive habits early.
Super snacking: Kids snack three times per day on average, providing more than 27 percent of their total daily calories, according to research from Today's Dietitian. And yet, kids aren't consuming the recommended daily five or more servings of fruits and vegetables. Snack time is an easy way to get fruits and veggies into kids' diets. Cut fruits and veggies into fun shapes to make the perfect sidekick to accompany little superheroes through busy days.
Get the body movin': Children should do 60 minutes or more of physical activity each day, according to the Centers for Disease Control and Prevention. Making sure that kids are active helps support a healthy lifestyle, and it can also help make bedtime easier. After dinner, try taking a walk around the block as a family. The time together will be something they'll likely remember as they get older, and will help to tire them out to get a good night's sleep to be refreshed for what tomorrow may bring.
Inspire more: No matter their age, making sure your kids are engaging their imagination will support them in the future. Coloring books are all the rage right now, with many adults finding a sense of Zen from grabbing some colors and staying within the lines. So enjoy a timeout with your kids and pick a section to fill in.
Watch the clock: It can be hard to get back into a routine, especially if you relaxed over the summer. To make sure you're being mindful of the time, try setting an actual timer to keep you and your kids on schedule when doing tasks like getting dressed in the morning or packing their lunches. It's good to allow for a buffer, so try setting the timer for an extra five minutes to help keep you on course.
What do you think? What are your tips for getting back into the school year routine? Share your thoughts in the comments section below.