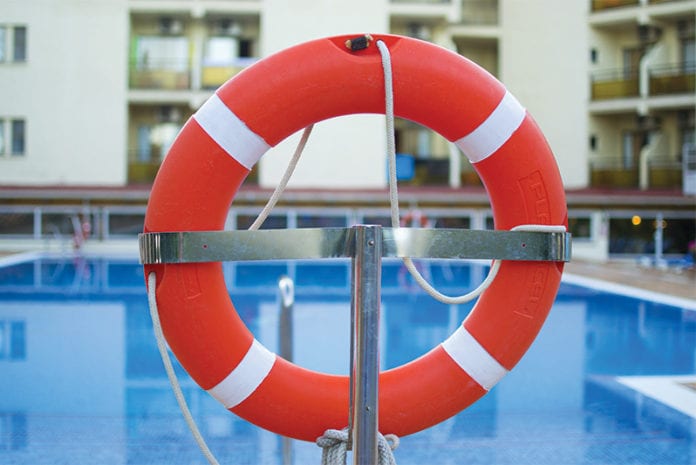 Coming off of a busy night shift, Megan McGarity, a nurse at Children's Healthcare of Atlanta, planned to spend her Sunday morning and afternoon catching up on sleep.
But around noon, on the warm, sunny June afternoon, McGarity, 27, decided to head to a pool at her apartment complex in the Decatur area to get some fresh air and maybe nap poolside.
About an hour later, 8-year-old Jaleah, at the small pool with her father, Jarrid Hamilton, was on a float splashing around when she fell off the float and slipped into the water.
Hamilton, seated at the edge of the pool with his feet dangling in the water, saw Jaleah go under the water, pop up for a second, and then go under again. With Jaleah over 4 feet tall, Hamilton assumed his daughter, a novice swimmer, would stand up in the water if she struggled. The pool depth was well under 4 feet deep. Jaleah remained under water. At first, Hamilton thought his daughter was playing or kidding around. One thing it didn't look like was a child drowning, and it rarely does.
Drowning can happen quickly and quietly. You might expect a drowning person to splash or yell for help. Sometimes, people quietly slip beneath the water. And that's what happened to Jaleah.
Drowning is one of the leading causes of death in the United States. On average, 3,536 people die as a result of drowning each year, and about one in five people who die from drowning are children 14 and younger, according to the Centers for Disease Control and Prevention.
"I just assumed she would stand up if she needed to," said Hamilton. "But she probably panicked, and I shouldn't have made that assumption."
By the time Jaleah's dad jumped into the pool, Jaleah was in serious distress. When Hamilton carried his daughter out of the pool, she wasn't moving. White foam had seeped out of her mouth.
McGarity, resting on a lounge chair, heard a girl nearby scream, "Oh, my God!"
McGarity stood up and saw Jaleah's father placing his lifeless daughter on the ground. McGarity rushed over.
"I just remember thinking, 'Is this really happening?!'" said McGarity. "And I just knew in that instant what I had to do."
Jaleah had no detectable pulse. Hamilton, a former lifeguard who was trained in CPR years earlier, had started to perform CPR but struggled.
"Now I am panicking. This is my little girl," he said. "I was very appreciative to Megan because I was so flustered."
McGarity took over. She started performing CPR — 30 compressions followed by two breaths. Still no breath.
"In my head, I was thinking, 'Please, God, I need a breath, I need her to breathe,'" said McGarity.
Another round of CPR, and then another. She was gearing up for a fourth when Jaleah gasped for air.
After being transported to Children's Healthcare of Atlanta at Egleston by ambulance, Jaleah made a full recovery.
"The feeling is something I've never felt before," said McGarity. "Pure relief that I could help someone breathe again and I was so thankful I was there for that little girl."
Earlier this month, McGarity and Jaleah reconnected, and over ice cream, they bonded over their shared love of cheerleading and video games.
Just three weeks before the near-drowning, McGarity participated in an emergency training course at CHOA. Each nurse was assigned a different emergency situation. McGarity's assignment: An unresponsive child required CPR.
"I am a spiritual person," she said. "I didn't know that performing CPR on a mannequin was going to prepare me for something like this. I thought about all of these little things that prepared me for something bigger."
Meanwhile, Hamilton said he plans to make sure his daughter becomes a stronger swimmer. And he hopes other parents can learn from his experience.
"I still don't know how it happened," said Hamilton. "It was an eye-opener for me. You can't make assumptions about your child being OK. And if you have kids, you might want to try and take CPR classes because you may not be in a situation with a medical nurse professional right there."
What an incredible story! Nurses are truly heroes, even on their day off. Way to go, Megan! Share your thoughts in the comments below.