A Washington nurse's Facebook post about surviving a brutal patient attack has gone viral. Nurse Ashley Schade had been caring for a patient for three straight days for 12.5 hours a day. And then it happened. She was brutally attacked and posted a poignant, heart breaking, thought-provoking post on Facebook that has gone viral and resonated with nurses everywhere. Read her post below and then share your thoughts in the comments section below:
As many of you know, I was assaulted by a patient while at work on Sunday. A patient that I had cared for and dedicated myself to for 12.5 hours a day for three straight days prior to this. I wasn't home with my family, or out having fun, I was doing what God called me to do, to care for those who are at their worst. Most patients in the Intensive Care Unit are unstable in many ways. Hemodynamically, emotionally, and mentally. Most of us have been hit, kicked, or pushed out of the way of a scared patient who is trying to run away. Being in the ICU, or the hospital, in general, can be a very scary thing. Mental illness is also a scary thing. I have never hated someone for the injuries I've experienced while they were scared or not thinking straight. I've never pressed criminal charges before this, because I've tried to put myself in their shoes and do what us nurses do best, be compassionate. But on Sunday it was my turn to be scared. Let me tell you, having a strong individual's hands around your neck, the inability to breathe, let alone call for help, to the point where you can't see a thing and can only hear an emergency "staff assist" tone going off, is one of the absolutely gut-wrenching, most terrifying feelings anyone could ever imagine. It didn't help that it was preceded with the words "I'm gonna kill you." It was also followed by a confirmation that this individual was not only aware of what they had just attempted to do, but also "if anyone else comes near me I'll kill them too" followed by a smirk. I had collapsed and was taken to the emergency department, so I wasn't present for the arrival Law Enforcement, so I can't speak to that. What I can speak to is the sickening feeling I got when officers came to my ER room to get my statement and inform me that they are unable to take this patient into custody. Instead, said patient gets to stay at the hospital, where my coworkers/friends/work family are forced to continue to put themselves into harms way and care for someone who just tried to murder their friend. Do you know what it feels like to know that someone who just tried to kill you isn't even being arrested?
I'm sorry..but excuse me, when did my life become so INVALUABLE that someone can try to take it away, and not be taken into custody???
Let me ask you this, if this happened in front of you on the street, would you expect that person to get a slap on the wrist and get to continue walking down the sidewalk? How safe would you feel then? What if it was a teacher, a cashier, a police officer who was assaulted? Do you think their assailant would get to go upon their day like nothing happened, and not be arrested and taken into custody? Or should we wait and have a psychiatrist come do a mental evaluation first to decide if they should be held accountable? Should we have someone evaluated before getting arrested each time we have a domestic violence call? What if they aren't mentally stable? As I sit here still trying to process the nightmare from Sunday, the debriefing yesterday where I saw some of the strongest nurses I know break down into sobbing tears, and the emotions that have filled me since I questioned if I was going to survive that moment or not, as I wait to hear if the Deputy Prosecutor will "be able to" file felony aggravated assault charges, I can't help but feel angry and disappointed at how little rights we have as caregivers, and how little our lives are truly valued. I know the bruises, the sore muscles, and the loss of my zest for life will take time to heal, and I can accept that. I'm not only hoping and praying for healing for myself and my coworkers, but for some kind of CHANGE in how sexual harassment and physical and verbal abuse in healthcare is handled and tolerated.
I'm putting this out there to bring awareness of what is happening in hospitals. Not just in big cities, but right here. Just because you are in the hospital does NOT MEAN THERE ARE NO LAWS AND NO MORAL RESPONSIBILITY. It is not a stupid series of movies where you get a free pass to be an asshole for a specified amount of time. ITS REAL LIFE. You cannot strangle people. You cannot sexually harass people. You cannot hit, kick, bite, scratch, spit on, or call people names. And by people I mean those folks who sacrifice time with their families, their bladders, and their SANITY to care for you in every single way. IT IS NOT OKAY.
Nurses are fueled on compassion, because Lord knows we don't get lunch breaks and the money is nothing compared to what we have to deal with. I can guarantee you that there are at least 8 amazing nurses and nursing staff who's compassion for what they do has been greatly compromised from this event, and that in it's self is tragic.
#endnurseabuse #endhealthcareabuse #notyourpunchingbag
#zerotolerance #silentnomore #ICUstrong #ERstrong #nursestrong #nurseadvocacy
#nursefamily #timetorally
That being said, THANK you from the bottom of my heart to those who have reached out and for all of the continued support. And words can never explain how grateful I am to my work family for your quick actions and unwavering support. We are a team and I love you all...we WILL make a difference so that we are safe at work. 👊🏼💔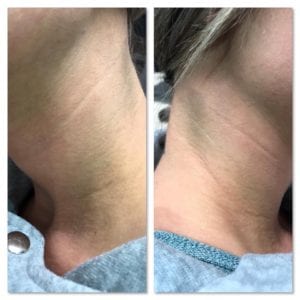 Share your thoughts in the comments section below.