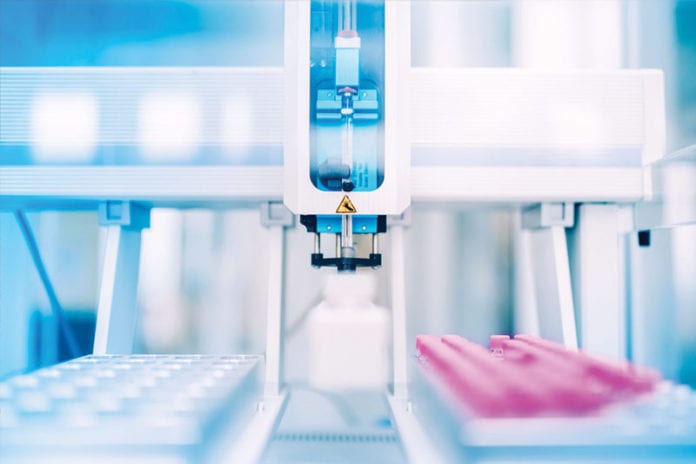 A cool job…what's that? The best answer is that it's a job that lets you do things you love – at work – and get paid well for it. You could also add great growth potential as a criteria, too.
Today, nursing's outer limits are expanding hugely, with all kinds of creative, exciting possibilities. From mind-body medicine to leading the hospital geeks into brave new frontiers, here are dream jobs: Our picks for the top ten coolest nursing careers.
"These jobs are based on trends and where the best opportunities are, now and in the future," says Donna Cardillo, a widely respected nurse career expert who speaks at industry conferences and the author of several popular nursing career books.
1
Going Into the Flow : Holistic Nursing
Does massage turn you on? Mind-body medicine? Stress reduction techniques? If your idea of self-care is another latte, and you'd like to trade in your high-stress work life for a soothing nurturing atmosphere, then consider holistic nursing, a specialty for 4,000 nurses. Holistic nurses provide both conventional and complementary medicine, often training in alternative, high-touch modalities in addition to their traditional nursing skills.
> Sample job description :
"Work in a unique, upscale, soothing clinic 4 days a week…"
2
Nursing Informatics
Do you like your computer? Does order make you happy? Geeks need nurses to design new tech tools to help hospitals and medicine run more smoothly using digital gear and information systems. Nurses in this specialty can provide real value by knowing nursing processes and skills and helping IT designers create IT that works in real-world, healthcare settings.
> Sample job description :
"Transform workflow and positively affect the lives of patients and practitioners in a large suburban hospital…"
3
Forensic Nursing
Is CSI your favorite TV show? Then forensic nursing may be your calling. This broad field includes death investigations, sexual assault victim examinations, trauma centers, or child advocacy. The common denominator is being part of law enforcement.
> Sample job description :
"Provide physical, forensic, and emotional evaluation of sexual assault patients without physician presence…available as needed for courtroom testimony."
4
Outcomes Management
Do you like to measure progress? Are you the one who keeps score in the Scrabble game? If so, outcomes management may be the nursing specialty for you. Measuring quality – length of stay, quality of care, and utilization – can get you a job working for a health insurance company or hospital system.
> Sample job description :
"Develop ongoing quality measurements for case management outcomes …"
5
Fitness Nursing
Interested in combining personal training with nursing? Fitness nurses can work in cardiac rehab, surgical recovery or in health clubs and spas. Some run health fairs or screenings. Others work in hospitals' own gyms and fitness centers, doing assessments and providing personal training.
> Sample job description :
"Functions as an advisor and resource for Fitness Techs as a member of the patient care team for cardiac rehab unit…"
6
Entrepreneur and Consultant (Self Employed)

Nursing gives you valuable and marketable experience to offer businesses. Examples include CPR training, adult day care, staffing agencies, educational companies, and more. Being a nurse entrepreneur is a broad field that is constantly changing and growing. Full day seminars on how to start a home study program are available to help nurses think through various business ideas.
7

 
Medical Aesthetics Nurse
Nurses with experience in chemical peels, botox, collagen injections, laser therapy and spider vein treatment can work with a licensed medical director to directly provide medical aesthetics treatments. This field is hot.
> Sample job description :
"Growing business seeking RN to manage a medical spa…Must have experience in lasers, injectables, more."
8
Faith-Based Nursing 
If faith is a sustaining and central part of your life, consider parish nursing. While once only chaplains provided spiritual counseling to the ill, now nurses can deliver both practical and spiritual care. Parish nurses visit and treat sick patients as well as pray with them, integrating treatment in healing and spirituality.
> Sample job description :
"Christian, wellness centered, body-mind-spirit opportunity…function autonomously within the congregation to promote wellness…"
9
Insurance Nursing
Is answering the ask-a-nurse advice line your strength? Or perhaps you're into writing wellness newsletters, running education programs for insurers, or monitoring outcomes data. If so, then insurance nursing offers a lot, including opportunities for growth.
> Sample job description:
"Reviews inpatient admissions to assure appropriate level of care. Coordinates with physicians, staff, and facilities regarding patient care."
10
Assisted Living and Long Term Care
Gone are the days when long term care was just for those in their final years. Today's shorter in-patient hospital stays put many patients – young or old – into 30-day stays in long term care facilities. Nurses who enjoy spending more than just a few days with patients in a hospital setting may find that long term care offers higher emotional rewards – and huge opportunities for growth.
Opportunities for nurses to move into management positions are growing quickly, as long term care is expected to more than double within the next decade.
> Sample job description :
"Provide leadership to care givers, develop plans of care for residents, meeting with resident families to communicate change in condition, and interface with support professionals to help maximize resident independence."
What do you think? Share your thoughts in the comments section below and don't forget to check out ModernNurse Jobs for the latest job postings.
---
This article was republished with permission from SCRUBS Magazine.