The medical world and Hollywood have never been far apart. This partnership has spawned some of the most memorable moments in entertainment — from long-running hits like ER to primetime shows like House to reality shows like NurseTV. And you have to admit that, while Hollywood seldom gets the medical know-how and jargon right, it does make for fascinating TV.
However, many medical dramas give the prestige to doctors, and leave nurses in the dust. Only recently have television audiences been exposed to shows that focus on nursing life, in shows like Nurse Jackie, Mercy, and HawthoRNe. With storylines centered around strong, ambitious characters, these shows give the audience a glimpse of what the nursing profession is really like.
Hollywood's love affair with medical shows gets a lot wrong, and a little right. And that's no exception when it comes to nurses on the small screen. Take a look at some of television's amazing nurses.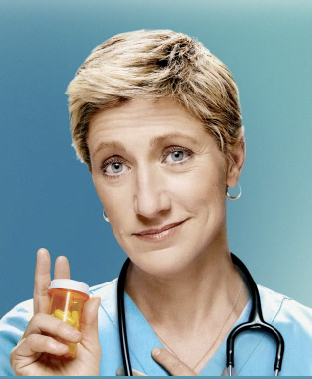 Image : Showtime
Jackie Peyton (Edie Falco)
| NURSE JACKIE |
Nurse Jackie Payton is an ER nurse in New York City with an attitude. She has an addiction to Vicodin and Adderall along with a questionable sense of justice, much like Dr. Gregory House of House. Jackie doesn't back down; she'll argue with doctors and advocate for her patients, often without a regard for the consequences. While her shaky ethics may not be up to par for the realities of nursing, her savvy personality and take-no-prisoners attitude is a refreshing change for nurses in television.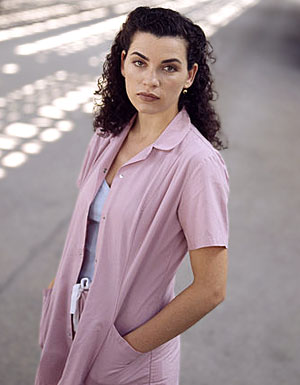 Image : NBC
Abby Lockhart (Maura Tierney)
Carol Hathaway (Julianna Marguiles)
Sam Taggart (Linda Cardellini)
| ER |
The hit NBC show ER ran for 15 seasons, exploring the life of doctors, nurses, and medical staff in theemergency room. Amid all the medical miracles, GSWs, and badly-performed CPRs, the career of nurse Abby Lockhart (Maura Tierney) riled real-life nurses everywhere. Abby first made her appearance on the show in season 6 and went from head nurse to medical student to earning her MD and leaving nursing for doctor-dom. Abby's career arc suggested that earning an MD and switching over to the "dark side" is a natural course for nurses everywhere. Doctor status really doesn't need to be every nurse's highest ambition, but becoming a better nurse and aiming for advanced degrees and certifications is the way to do it.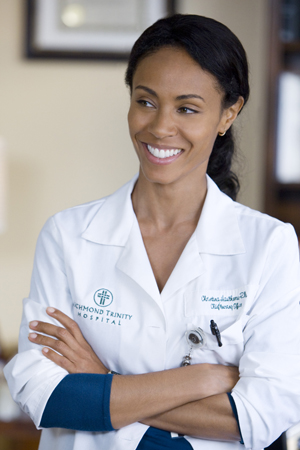 Image : TNT
Christina Hawthorne (Jada Pinkett Smith)
In HawthoRNe, Christina Hawthorne (Jada Pinkett Smith) is a chief nursing officer navigating the tricky field of health care while fighting for her patients. She's a workaholic with a headstrong personality, always standing up for patients and those who cannot do so themselves. Christina is a nurse completely dedicated to patient care, often at the expense of her personal life and family.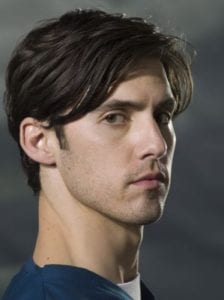 Image : NBC
Peter Petrelli (Milo Ventimiglia)
| Heroes | 
One of the few male nurses in television, Peter Petrelli was a hospice nurse in NYC by day, and a superhero with the power to mimic other superheroes' powers by night. While his day job mattered little on the show, it was still a nice metaphorical tribute to the real, everyday heroes: Nurses.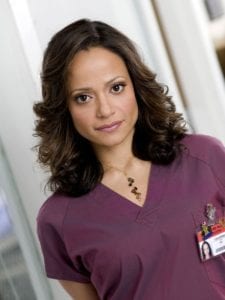 Image : NBC
Carla Espinosa-Turk (Judy Reyes)
| SCRUBS |
As the head nurse at Sacred Heart Hospital, Carla is the stereotypical dramatic, female busybody always poking her nose in the lives of her friends and family. She doesn't just boss around her nursing staff, but the doctors and friends too, and unfortunately, her unwanted advice is almost always right. Carla isn't afraid to stick up for her fellow nurses and often stands up to Dr. Perry Cox (John C. McGinley) who is hopelessly in love with her despite her marriage to Dr. Christopher Turk (Donald Faison).

Image : NBC
Veronica Callahan (Taylor Schilling)
Sonia Jimenez (Jaime Lee Kirchner)
Chloe Payne (Michelle Trachtenberg)
| MERCY |
Although Mercy only lasted for a single season in 2009, this rare, nursing-centric show had its bright moments. The show followed the lives of three nurses: Veronica Callahan, a nurse who's also an Iraq war veteran, Sonia Jimenez, her best friend, and Chloe Payne, a new nursing grad.Nurse Rose (Lauren Stamile)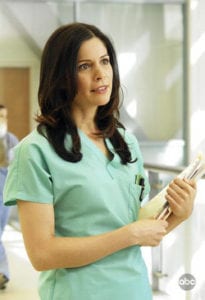 Image : ABC
Nurse Olivia Harper (Sarah Utterback)
| Grey's Anatomy |
Grey's Anatomy mostly concerns the lives of Meredith Grey (Ellen Pompeo) and her fellow doctors; nurses were left to the sidelines until we met Olivia and Rose. Unfortunately, neither character has a positive story: Olivia earns the title of "Syph Nurse," after an outbreak of syphilis is discovered at Seattle Grace Hospital. Her character leaves the show after being fired during the Seattle Grace – Mercy West merger.
Nurse Rose has a lengthier storyline, after catching the eye of Dr. Derek Shepherd (Patrick Dempsey) during a surgery after his breakup with Meredith. "McRebound" Rose has a brief relationship with "McDreamy" before Derek breaks up with her to return to Meredith. Reacting badly to the breakup, Rose accidently cuts Derek's hand during a surgery and transfers to another department after apologizing. Drama!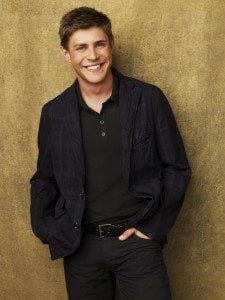 Image : ABC
Dell Parker (Chris Lowell)
| Private Practice |
The character of William "Dell" Parker isn't just any male nurse. He's a receptionist at Oceanside Wellness Group, training to be a midwife. That's right. A midwife. And yes, he wears pink scrubs. Dell is a compassionate nurse, often empathizing with patients. Because of his interest in midwifery, (and the pink scrubs), Dell is often teased by his coworkers, and ends up leaving Oceanside to work for St. Ambrose Hospital. He returns after his list of demands is met, and his coworkers respect him for who he is, and his skills as a nurse. Unfortunately (spoiler alert!) Dell dies at the end of Season 3 from a brain hemorrhage after a car crash.


Whether it's scandalous affairs between doctors and nurses, unraveling medical mysteries, or witnessing heartbreaking tragedies, medical dramas are always TV gold. Hollywood may glam up life as a health care professional, but they do get one thing right: Nursing is a career of care.