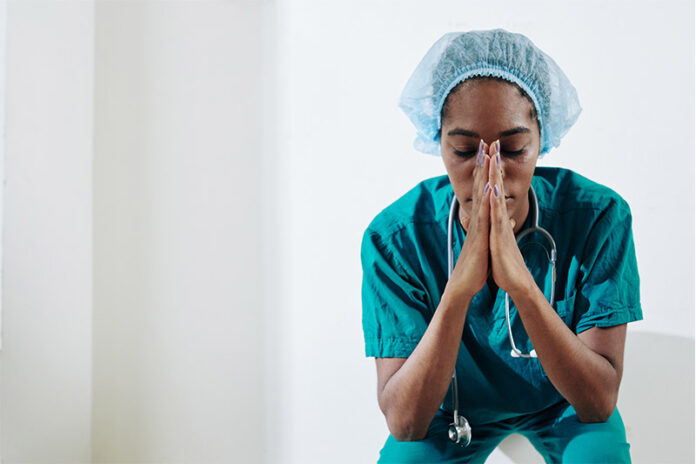 Too busy to take care of yourself? We get it --you are busy taking care of patients, taking care of your family, taking care of just about everything else except for yourself. If you are reading this and nodding your head, then these TED Talks are for you. They offer simple ways to stay healthy -- both emotionally and physically. You matter and we hope these self-care talks inspire you to take care of your emotions, your minds, and your health.
Now playing
We'll go to the doctor when we feel flu-ish or a nagging pain. So why don't we see a health professional when we feel emotional pain: guilt, loss, loneliness? Too many of us deal with common psychological-health issues on our own, says Guy Winch. But we don't have to. He makes a compelling case to practice emotional hygiene — taking care of our emotions, our minds, with the same diligence we take care of our bodies.
Brené Brown studies human connection — our ability to empathize, belong, love. In a poignant, funny talk, she shares a deep insight from her research, one that sent her on a personal quest to know herself as well as to understand humanity. A talk to share.
When is the last time you did absolutely nothing for 10 whole minutes? Not texting, talking or even thinking? Mindfulness expert Andy Puddicombe describes the transformative power of doing just that: Refreshing your mind for 10 minutes a day, simply by being mindful and experiencing the present moment. (No need for incense or sitting in uncomfortable positions.)
The one thing all humans have in common is that each of us wants to be happy, says Brother David Steindl-Rast, a monk and interfaith scholar. And happiness, he suggests, is born from gratitude. An inspiring lesson in slowing down, looking where you're going, and above all, being grateful.
Stress. It makes your heart pound, your breathing quicken and your forehead sweat. But while stress has been made into a public health enemy, new research suggests that stress may only be bad for you if you believe that to be the case. Psychologist Kelly McGonigal urges us to see stress as a positive, and introduces us to an unsung mechanism for stress reduction: reaching out to others.
Journalist Carl Honore believes the Western world's emphasis on speed erodes health, productivity and quality of life. But there's a backlash brewing, as everyday people start putting the brakes on their all-too-modern lives.
Nilofer Merchant suggests a small idea that just might have a big impact on your life and health: Next time you have a one-on-one meeting, make it into a "walking meeting" — and let ideas flow while you walk and talk.
The new breed of high-tech self-monitors (measuring heartrate, sleep, steps per day) might seem targeted at competitive athletes. But Talithia Williams, a statistician, makes a compelling case that all of us should be measuring and recording simple data about our bodies every day — because our own data can reveal much more than even our doctors may know.
12:42
In the US, 80% of girls have been on a diet by the time they're 10 years old. In this honest, raw talk, neuroscientist Sandra Aamodt uses her personal story to frame an important lesson about how our brains manage our bodies, as she explores the science behind why dieting not only doesn't work, but is likely to do more harm than good. She suggests ideas for how to live a less diet-obsessed life, intuitively.
Check out these TED Talks and then let us know which are your favorites and your thoughts on self-care in the comments section below.