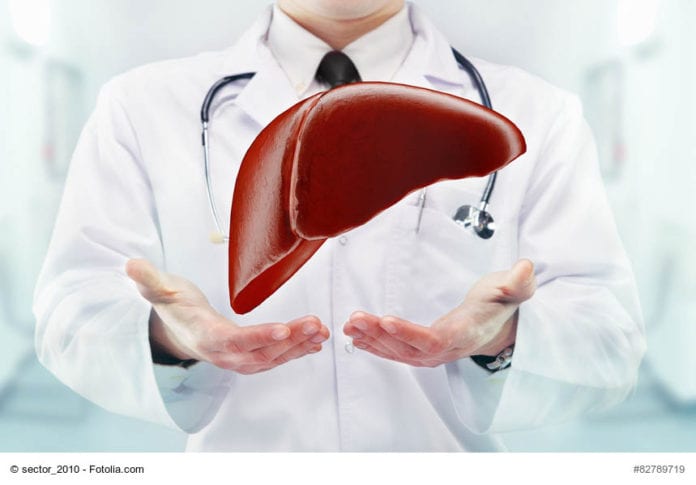 There are those moments, those special patients, that help remind us why we do what we do. For 75 health care professionals from two San Antonio hospitals, that moment happened six months ago with patient Frances Ramos.
Ramos, 21 of Harlingen, Texas, was 26 weeks into her pregnancy when her liver began to fail. She was placed on the United Network for Organ Sharing (UNOS) liver location waiting list at the highest status within 36 hours of admission, giving her access to organs from Texas and Oklahoma.
"Dr. Foster told me that my liver was completely gone and my baby and I had 48 hours to live unless a donor liver was located," said Ramos.  "Luckily, 72 hours passed, and I was still fighting."  Then she went into a deep coma.  The team, led by Foster, decided to perform a C-section delivery when the donor organ was on the way; then remove the diseased liver and implant the donor liver.
Ramos was in the coma for one week.   When she awoke, she had a new liver and a new son. Max weighed 1 pound, 13 ½ ounces and was in neonatal intensive care for 2 ½ months.
The eight-hour procedure and overall hospital care involved extensive coordination between staffs from Methodist Hospital and Methodist Specialty and Transplant Hospital, a campus of Methodist Hospital.
The 75 healthcare workers involved in their care were recently reunited with the young mother and her baby to celebrate the baby's six-month birthday and the success of the rare high-risk liver transplant and C-section that saved both their lives.  Doctors at the hospital said that only eight similar cases have been published worldwide, and that having all the right conditions come together—from finding a donor liver to keeping the baby alive—were truly miraculous.
"In my 30 years of liver transplantation, this was the first such case for me, " said Preston Foster, M.D., surgical director of the liver disease and transplant program at Texas Transplant Institute at Methodist Specialty and Transplant Hospital.
At the reunion, the Blue Bird Auxiliary of Methodist Hospital presented Ramos with a tricycle for her son, Max Joseph Ramos, nicknamed "Miracle Max," who turned six months old on July 17.
What are your most memorable moments in nursing?  Share your story in the comments section below.
---
Interested in sharing your unique story and experience?
Please submit your personal POV or topic suggestions to
content@audiencesynergy.com
to be considered for the 
Perspectives
 post.