It's time to find a nursing job, and the first step is making sure your resume is top-tier. But what should you have on your nursing resume? What are hiring managers looking for? What should a registered nurse resume look like?
Whether you're a new nurse getting their start or an experienced RN seeking a change, crafting a solid resume can be the difference between landing a job or not. In this guide, we'll give you the resume do's, tell you what to avoid, and explain formatting tips for crafting a strong nursing resume.
What to include on your nursing resume
1. Add your contact info at the very top. List your full name, credentials, certifications, the best phone number to reach you, and professional email.
2. Create a professional profile. This is a short resume summary of who you are as a nurse and where you'll pitch yourself. Make your profile short and to the point. Don't be overly descriptive. Summarize your qualifications, list your years of relevant experience, and be sure to include some common keywords such as:
Good verbal and written communication
Skilled in patient care
Collaborative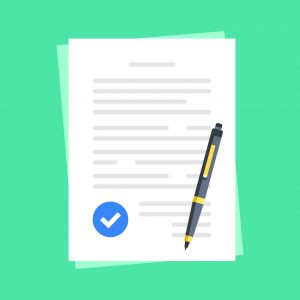 3. List your work experience in reverse chronological order. Start with your current or most recent job and work back from there.
4. Relevant education and training. It's a good idea to list your relevant certificates and degrees in reverse chronological order as well, starting with your highest degree. But there's no need to add your high school diploma. If you have degrees that aren't relevant to healthcare or nursing, don't add them. List the name of the degree or certification first, followed by the institution.
5. Use keywords from the job posting. Since many companies use an applicant tracking system (ATS) software to look for specific keywords on resumes, it's helpful to include the terms the company is looking for. Plus, you always want to tailor your resume for the job you're applying for. Take a look at the job description, qualifications list, or the career section on the organization's website. From there, use the keywords in your professional summary and throughout your relevant job experience.
6. Include your clinical rotations. If this is your first nursing job and you don't have any prior work experience, it's okay to list your clinical rotations. But be sure only to include those relevant to the position you are applying for.
7. When describing your skills, use action verbs. Action verbs are often keywords. Some action verbs to consider are:
Supported
Coordinated
Managed
Launched
Educated
Provided
Developed
Trained
Delegated
Created
Directed
Encouraged
Assessed
Administered
Implemented
8. Highlight your accomplishments, awards, affiliations, and achievements. This should be the final section of your nursing resume where you'll include any:
Accomplishments or recognition
Professional associations or affiliations that are relevant to nursing or healthcare, like nursing organizations
Your resume is your chance to market yourself and stand out from other applicants. Use this as an opportunity to highlight what you have to offer. Ask yourself: Have you sat on committees? Did you spearhead a program? Have you been asked to speak to local groups or organizations?
Don't just use your resume to reiterate job descriptions. Use it to sell yourself. And if you have limited nursing experience, focus on your clinical skills that will be beneficial in your new role.
Are you highly skilled in simplifying medical terminology so that patients understand? Do you have any certifications? Are you bilingual or multilingual? List anything that may make you stand out from another applicant.
Once you get past the application process and land your next job interview, here are some common nursing interview questions to consider in your preparation.
What NOT to do on your nursing resume
1. Don't list hobbies or non-nursing activities. Your resume is to show your professional skills and qualifications. Therefore, avoid listing hobbies or personal activities, especially if they are unrelated to the nursing position you're applying for. If asked during the interview process, it's okay to mention these (as a way to set yourself apart) but leave them off your resume.
2. Don't mention any personal health information. Once you get the job and begin your onboarding paperwork, you'll have plenty of space to note any private health-related information. For now, skip mentioning your height, weight, marital status, or other irrelevant personal information on your resume.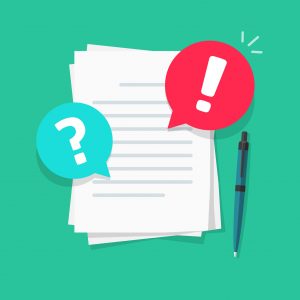 3. Don't say "references available upon request." Additionally, don't list your references with their full names and addresses. Prospective employers will ask for references if they want them. You want to make sure your resume is as concise as possible, leaving off any unnecessary information. But be sure to have your references' names and numbers available if a potential employer does ask.
4. Don't have a long resume. It's best to keep your resume to one page. But if you can't squeeze all of your experience onto one, two pages are okay.
5. Don't include experiences irrelevant to nursing. New grad nurses often make the mistake of "fluffing up" their resumes to boost their professional experience. However, your work experience before your nursing career is irrelevant. Only include experiences related to nursing, such as a certified nursing assistant or patient care tech experience.
It's also okay to mention unpaid nursing experiences, such as volunteer work, a preceptorship, or an internship. List these unpaid experiences under "professional experience" instead of "work experience."
6. Don't get too creative or colorful. Leave the fancy, colored font and paper for things other than your resume. Instead, stick to black as the color and use a standard font like Times New Roman or Arial that is easy to read. Also, keep your font size between 10.5 and 12 for readability.
7. Don't list your full address. It's not necessary to add your full address. However, be sure at least to add your city and state in your contact section.
How to format your nursing resume for Applicant Tracking Systems (ATS)
Many healthcare organizations use applicant tracking systems to weed through resumes. How it works is the ATS scans the resumes and "tags" the ones with keywords and high percentages of compatibility for the job. Also, resumes go through ATS before even reaching the desk of a recruiter or hiring manager.
Here are some tips to make sure your resume passes the scan: 
Keep your formatting clean and simple. This means avoiding fancy fonts, pictures, icons, etc. Use a font size between 10.5 and 12, Times New Roman or Arial font, and only use black ink.
Use the keywords. ATS programs are programmed to recognize keywords, and resumes that include relevant keywords and phrases are flagged and sent to the "highly compatible pile." Take a look at the job description and make sure that your resume has keywords or phrases that match it. Additionally, include key terms in your professional summary and work experience. You also should avoid abbreviations and acronyms. But if you must use acronyms, spell out the word first and then list the acronym in parenthesis.
Keep your section headings simple. Use standard header terms like "skills," "education," "work experience." Don't try to be fancy here.
Now that your resume is ready don't forget to update it when you apply to other jobs. You always want to customize your resume for the position you're applying for, so that may include changing your keywords or adding relevant accomplishments or clinical rotations.
If you're looking to expand your resume even further, consider Aspen University's online RN to BSN, MSN, and DNP programs to help you advance your nursing career. For aspiring registered nurses, consider Aspen's BSN Pre-Licensure program.